Hello. I'm Michelle, a freelance illustrator and artist from Cyprus.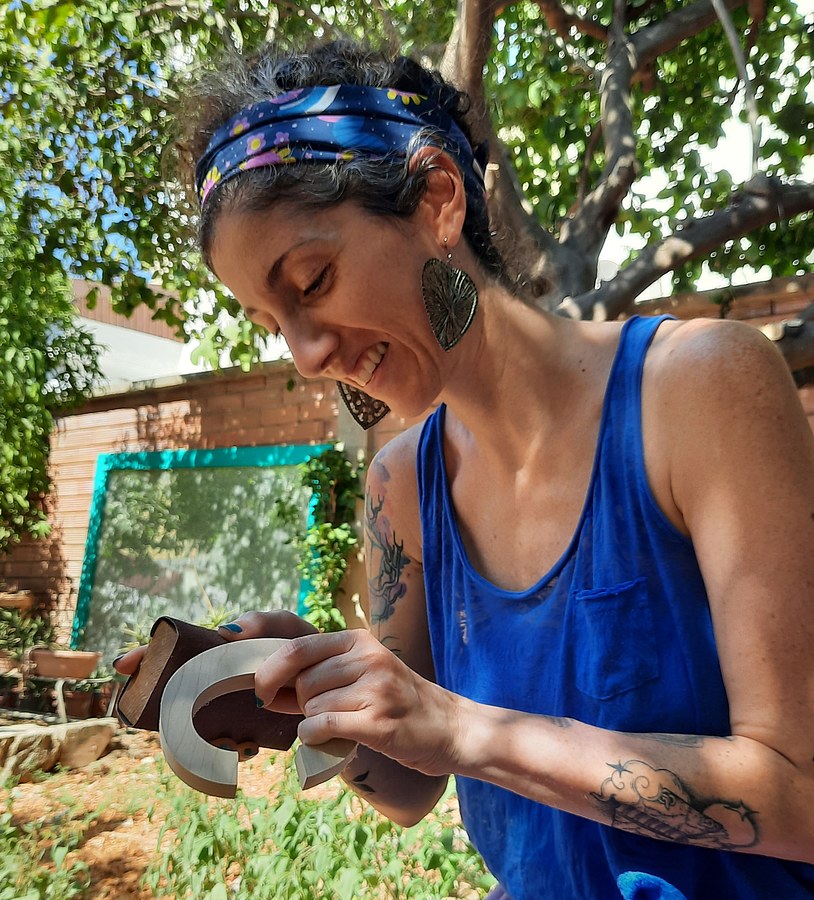 Why the name "paintbrushinmytea"? Because I do this a lot. Also my sister came up with the name, because I do this a lot.

Born in London, I grew up in Cyprus and received my BA in Illustration back in the UK. I remained abroad for years before moving again to my little island a few years ago, and settling into a small home studio with a growing number of animals.
I specialise in hand drawn / hand painted illustrations and more recently digital illustrations using Procreate. Colour is a major factor in my art and my life (and my hair! for a few years anyway, until my curls sadly couldn't handle the bleach any more).
As well as working on commissions, I also create products like greeting cards, prints and gifts which are available in my online shop.

To keep up to date with my work follow me on Instagram or visit my Etsy shop.
For enquiries, collaborations, or if you'd like to stock any of my work in your shop please email paintbrushinmytea@gmail.com or head to the Contact Me page to drop me a line.

Shops in Cyprus that stock some of my products:
thecollective / Artnaldas / Bomba Picnic
I also love painting walls so if you have a wall that needs colouring, get in touch with your ideas and we'll make it happen!
Thank you for stopping by 💜